A Bit Of Snow.
"Lo. sifted through the winds that blow, Down comes the soft and silent snow, White petals from the flowers that grow In the cold atmosphere.
"
~ George W. Bungay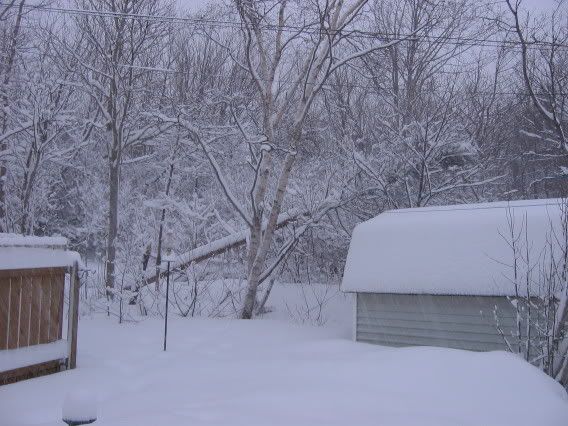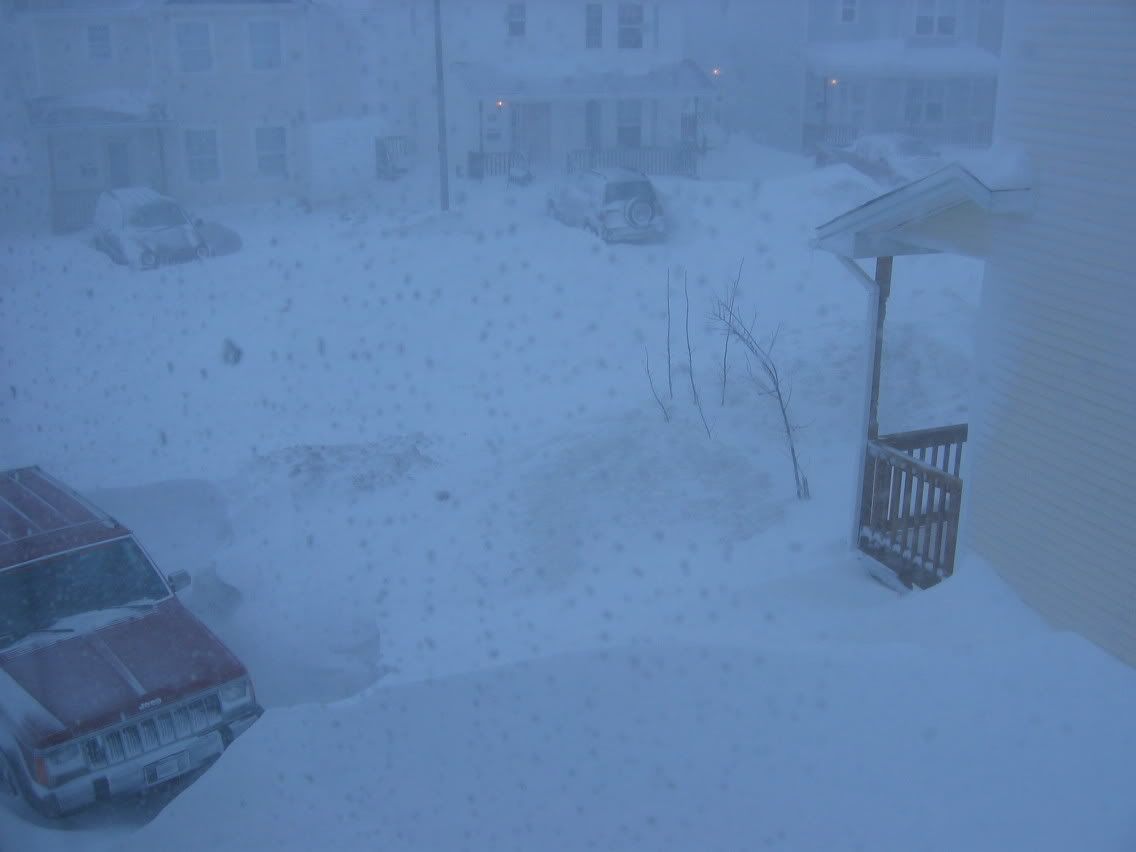 T
he 1st Picture was taken during the last snow storm (the tree blew over in the storm before that...more pics
HERE
). The 2nd (out front) & 3rd (out the window upstairs) pictures were taken around 2pm today......and the snow hasn't stopped yet. This storm is expected to dump a total of +80cm before it finishes some time tomorrow afternoon. The real problem right now is from the +100km/h winds that are blowing the snow around and causing huge snow drifts like the one in my backyard.
At least I got a lot of exercise snow shoveling today!
Labels: Announcements