Born Squishy - Photo's
"A photograph is usually looked at - seldom looked into." ~ Ansel Adams
I
found this quote and it immediately resonated with me. I've never enjoyed having my picture taken.... primarily because I've never felt comfortable in my own skin, and I didn't like the idea of pictures floating around that reminded myself & others of that fact. When viewing photo's of myself I tend to look beyond the photo to the emotion that lies behind the photo...... which is seldom a positive experience for me.
Here's a few pictures I've managed to dig up & finally found the courage to share:
The amount of times you appear in a High School Year Book is directly relative to two factors; how involved you are in extra curricular activities & how popular you are. Well in 1988 I started grade 9, my first year of High School in Bradford, Ontario. Beyond the mandatory portrait photo, I appeared only one other time; which was in a music class photo. The sad part is that I wasn't even supposed to be in music, but due to my late registration I had to choose between Music and some other class..... which I can't even remember.... which means it had to be worse than music.
Grade 9, Age 14, I was around 5' even @ +150 lbs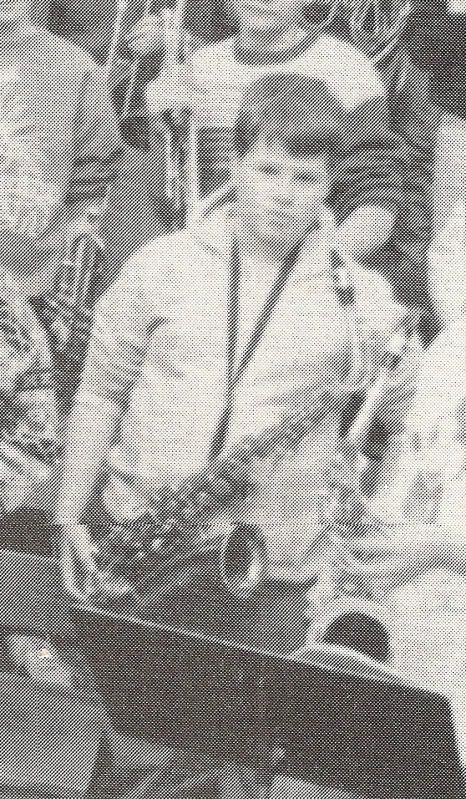 Jan.1st, 2010 - 254.1 lbs @ 43.1% Body Fat.
In this next series of pictures, I'm wearing a T-shirt that was bought for me back when I weighed around 210 lbs..... which I never wore because I didn't like the way I looked in it. It's still way too tight (I'm 22 lbs heavier than when it was purchased for me), but I'm going to keep using this T-shirt to show my progress in later pictures.

Feb.28th, 2010 - 237.1 lbs @ 37.2% Body Fat.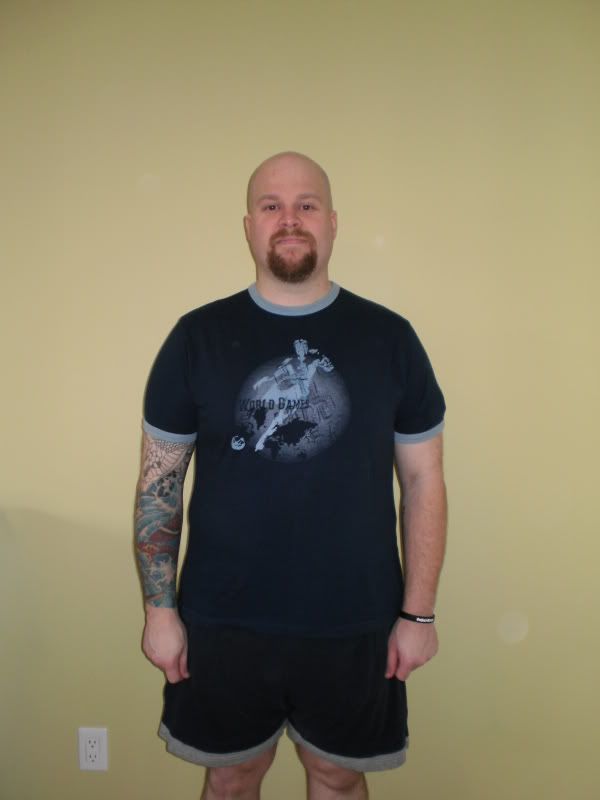 Feb.28th, 2010 - 237.1 lbs @ 37.2% Body Fat.
I will be adding more pictures in the future.

Labels: Photo's