Vacation Time!
"Too bad Lassie didn't know how to ice skate, because then if she was in Holland on vacation in winter and someone said 'Lassie, go skate for help,' she could do it."
~ Jack Handey (Deep Thoughts)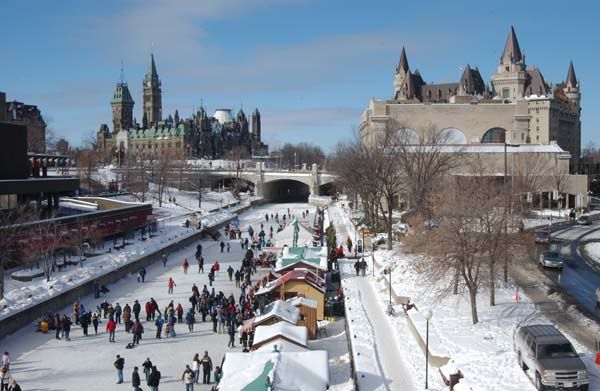 I
was looking for a vacation quote & I happened upon this one. Anyone that remembers the old Saturday Night Live short called "Deep Thoughts by Jack Handey" should get a kick out of it... made me chuckle.
Anyhoo... Sherri and I are off for a mini vacation to our Nations Capital of Ottawa. It's Winterlude which is a lot of fun.
Here's a post
from my last Ottawa vacation.... which should give you an idea of what's in store for us (can't wait for the Beaver Tail). We're leaving today and I won't be back until Tuesday evening... so I won't have any weekly review/results until Wednesday.
Although I'm away from my normal routine I'm not worried because I know for a fact that we'll be eating healthier at Susan's place than we do at home; she's very healthy... YAY Susan. Also we'll be doing a ton of walking & skating on the canal, so I'm covered in the way of exercise as well..... oh yeah... I'm sure Susan's 3yr old Andrew will keep us on our toes.
I hope everyone has a great week... I know I will.

Labels: Announcements